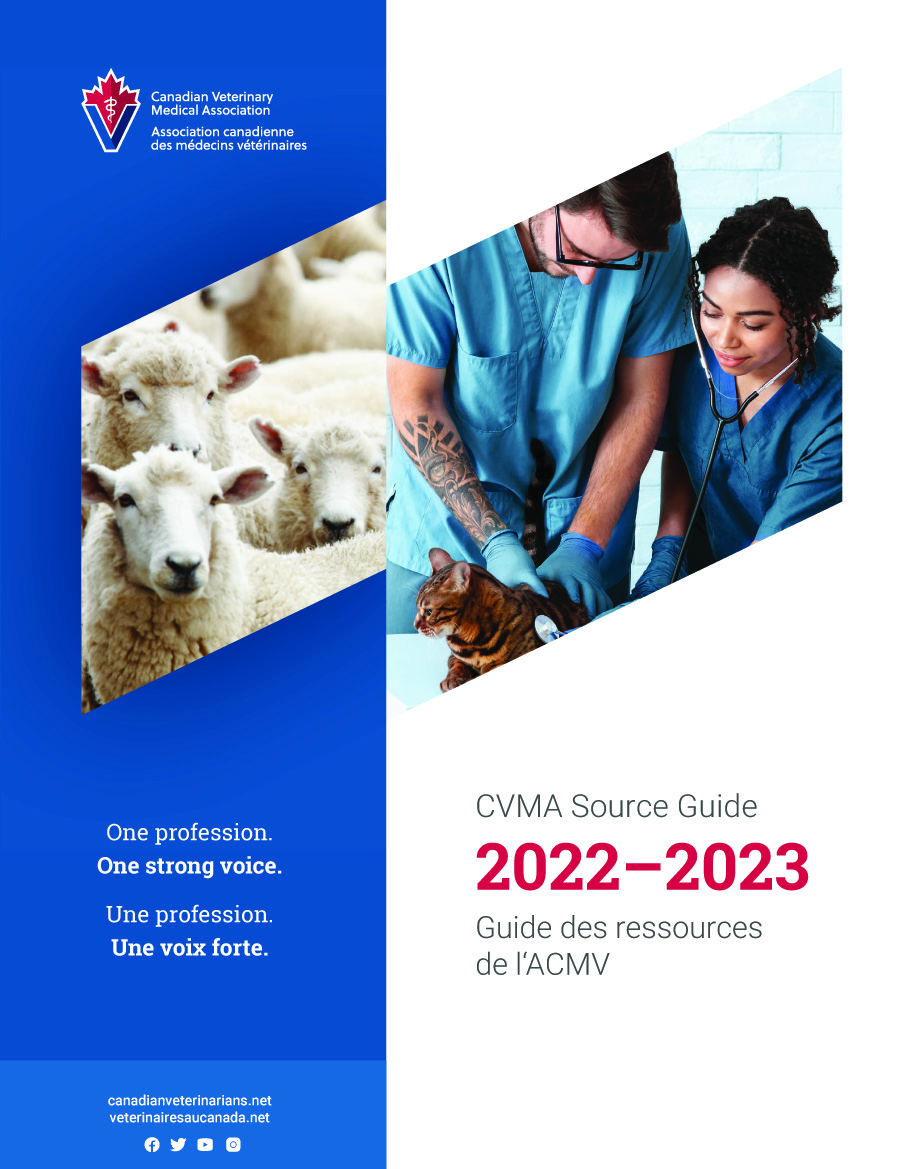 View Source Guide
The Canadian Veterinary Medical Association (CVMA) Source Guide is a helpful resource where you will find a complete list of your entitled member benefits and privileges, CVMA's animal welfare and national issues position statements, and awards and honours information recognizing our colleagues' achievements.
You can also use this guide to connect with colleagues and classmates. The CVMA Source Guide contains a listing of CVMA boards, committees and representatives, national and international veterinary medical associations, veterinary colleges and national species-specific groups.
All CVMA Members are encouraged to sign into cvma.member365.com and verify their contact information. If you would like an alternate address to be published, or if you would prefer that your contact information is omitted from the Source Guide, please email admin@cvma-acmv.org or call toll free 1-800-567-2862 to let us know prior to June 1, 2022.
Interested in advertising? View the online media kit: https://www.officialmediaguide.com/cvm/
Contact: Angela McDougall
Project Manager, Naylor Association Solutions (Canada)
Direct: 204-975-3625
amcdougall@naylor.com | www.naylor.com