Skills Taught, Skills Needed - The ABC's of Veterinary Credentials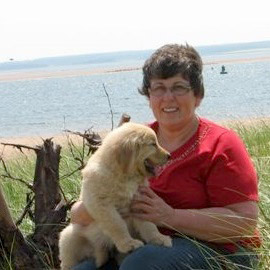 Dr. Nicole Gallant
CVMA President-Elect
Chair, 2015 CVMA Summit of Veterinary Leaders
The world is changing and so is veterinary medicine. With the explosion of knowledge and the evolution of the practice of veterinary medicine today we must continue to ensure that our new graduates are ready to meet the challenges of veterinary practice. Changes in technology and breadth of understanding of disease have changed considerably in the last 30 years. The world is growing smaller and veterinarians move and travel more today than they have in the past. It is important to explore whether or not new graduates are ready for practice and it is equally important to explore how we ensure their readiness considering their credentials vary and may be unfamiliar to regulators. These are all questions that will be discussed and answered during the Canadian Veterinary Medical Association's 2015 Summit of Veterinary Leaders.
Although the title of this year's CVMA Summit, "Skills Taught, Skills Needed – The ABC's of Veterinary Credentials" speaks to the subject of overall veterinary school accreditation and how the CVMA is involved, it also reminds us that this discussion is all about ensuring the competency of new graduates and ensuring they are ready to meet the needs of the profession today. New graduates meet certain basic competencies upon graduation from an accredited veterinary school that should be equivalent to the competencies of graduates from any other accredited school. Accreditation is a bar that must be met to ensure the graduates of these accredited institutions meet basic required competencies.
Our speakers will discuss the present situation related to national and international accreditation and how this impacts our new graduates and their eligibility for licensure in Canada. Although there are now accredited schools throughout the world, they are far outnumbered by veterinary schools that are not accredited by recognized accrediting bodies. We will discuss how this affects licensure in Canada. This is becoming even more essential as the world becomes smaller and many more veterinarians relocate.
CVMA has been involved in accreditation of veterinary schools through partnership with the American Veterinary Medical Association's Council of Education (COE). We will discuss the process of an accreditation visit and how it relates to ensuring the training of graduates of these veterinary schools meet the accreditation standards.
Speakers from Canada, the US and Europe will discuss the present state of veterinary school accreditation in these regions and around the world. Our speakers have many years of experience in dealing with accreditation with the AVMA/COE, the European Association of Establishments of Veterinary Education (EAEVE) and international veterinary accreditation.
This discussion is intended for all CVMA members, not just those in academia. What happens in veterinary education has an effect on the whole profession and should be of interest to every veterinarian. Come participate in the discussion and make the Summit a success.