Use of Cannabinoids in Veterinary Medicine
The Issue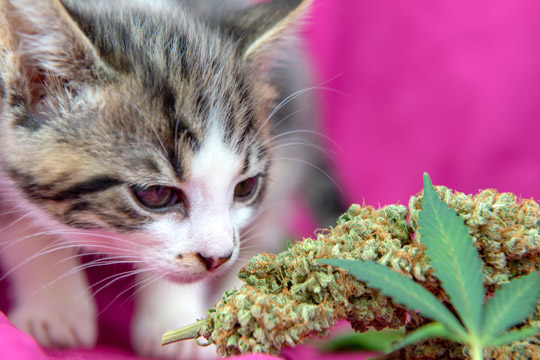 Veterinarians are frequently fielding questions from companion animal owners, livestock producers, and others about the potential therapeutic benefits of using cannabis in animals for reasons such as the alleviation of pain, relief of anxiety, and treatment of behavioural conditions. 
Why it Matters
Under the current cannabis regulations, veterinarians cannot authorize the use of cannabis for their patients. Since there is no legal pathway when it comes to pets, many pet owners are resorting to using potentially dangerous products intended for human consumption, or seeking out products from the illicit market without proper guidance and oversight from their veterinarians. 
CVMA Action
Overall, the CVMA continues to recognize that further research in both humans and animals is vital to build an evidence base for sound therapeutic decision-making, and the association supports the direction being taken by the federal government to open up new possibilities for the use of cannabis products to alleviate pain and suffering in animals. 
2022: 
Due to the COVID-19 pandemic, further work on the federal Cannabis Act has been delayed. It is anticipated that work will resume this year. 
2019:
Provided input to Health Canada on Cannabis Act (letter) Cannabis Edibles Extracts Topicals (read the letter here). 
Collaborated with Canadian Association of Veterinary Cannabinoid Medicine (CAVCM) to better protect the health and safety of pets by advocating for amended warning labels on THC-containing products and veterinarians being permitted to prescribe appropriate products and doses. 
Distributed a media release with cannabis pet poisoning information and statistics to raise awareness of this issue amongst pet owners.
2018: 
March 2022