Antimicrobials in Animal Health — The New Reality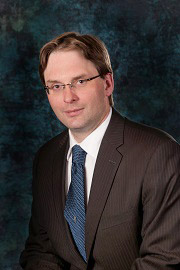 Dr. Troy Bourque
The 2016 CVMA Summit focused on the new proposed federal regulatory changes for veterinary oversight on the use of antimicrobials administered to food animals, including those administered in feed or water. The changes are anticipated for the end of 2017.
In response to the coming federal changes and with extensive stakeholder consultation, the Canadian Veterinary Medical Association (CVMA), through its Veterinary Pharmaceutical Stewardship Advisory Group (VPSAG), and in close partnership with the Canadian Council of Veterinary Registrars (CCVR) has drafted a document titled "Veterinary Oversight of Antimicrobial Use – A Pan-Canadian Framework for Professional Standards for Veterinarians" (the "Framework"). The Framework will provide a template of professional standards for Canadian provincial and territorial veterinary regulatory (licensing) bodies to use in the development of regulations, guidelines, or bylaws pertaining to the professional responsibilities of veterinarians in providing oversight on the use of antimicrobials in animals.
This year's CVMA Summit allowed key stakeholders, including veterinarians, provincial veterinary regulatory bodies, and producers to provide further input into the development of the Framework document, which is also targeted for finalization by the end of 2017.
The all-day Summit gathered federal regulators, Deans of veterinary colleges, Chief Veterinary Officers, and representatives from industry, as well as human health sectors to be part of the discussion.
The 2016 CVMA Summit was held on July 7, 2016, during the CVMA Convention in Niagara Falls, Ontario, and was chaired by Dr. Troy Bourque, CVMA President-Elect.
Speaker Bios Video Presentations