AHEM Announces Avian Influenza Emergency Preparation Course for Canada
January 16, 2023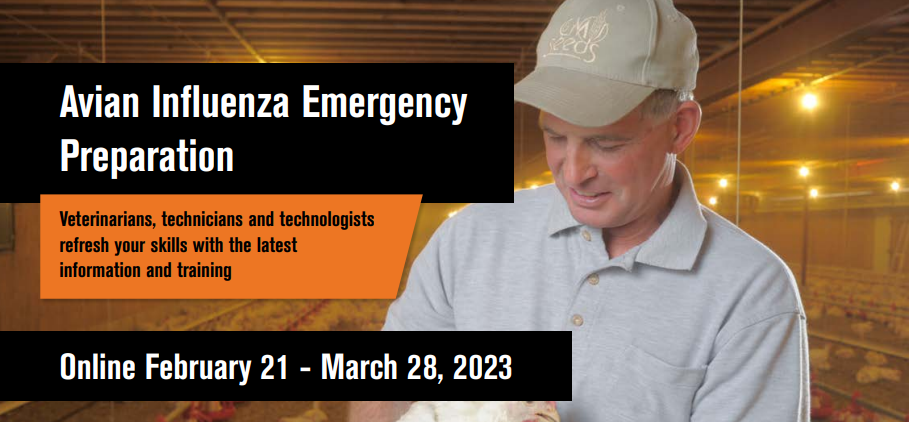 The Avian Influenza Emergency Preparation Course is a twelve-hour tutored online course that aims to prepare veterinarians to diagnose and investigate an outbreak of highly pathogenic avian influenza (HPAI) and to play an important role in emergency disease control measures.
The course involves approximately twelve hours of study over a five-week period. Participants will benefit from the latest information and training in AI recognition, diagnostics, and procedures as you work through eight engaging units.
Click here for more information about the course and here to register.