CVMA Executive Member, Dr. Tracy Fisher Presented SAVT's 2023 Veterinarian of the Year Award
November 10, 2023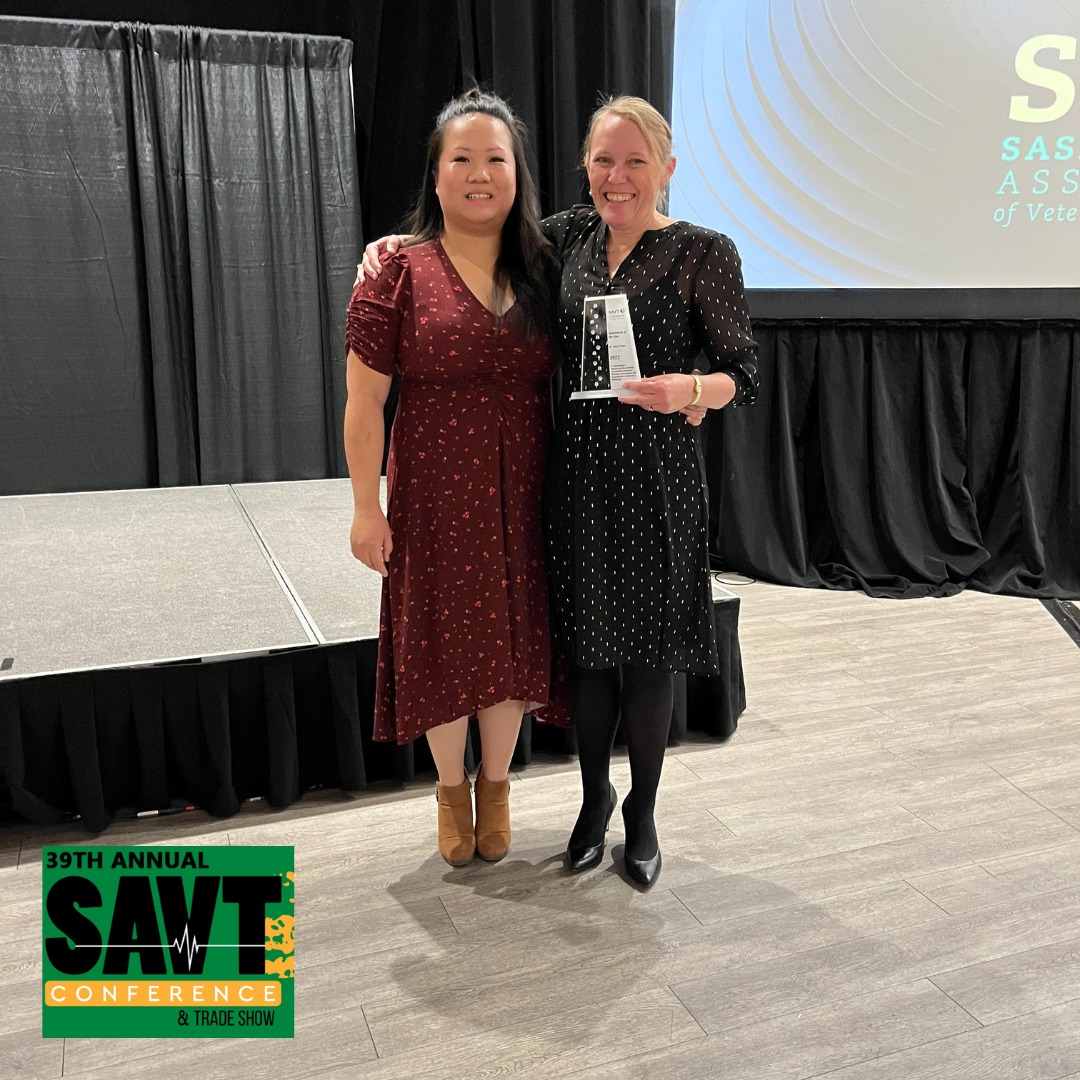 Dr. Tracy Fisher was awarded the Saskatchewan Association of Veterinary Technologists Veterinarian of the Year Award in recognition of her hard work towards the betterment of the veterinary community in Saskatchewan and being an avid cheerleader for the RVT profession.
Aside from being a veterinarian who regularly sees small animals and exotic species, Dr. Fisher also serves on the CVMA Executive and Council as the Saskatchewan Representative. She spends a significant amount of time liaising between the CVMA and the Saskatchewan Veterinary Medical Association on a volunteer basis, working towards advocating for and improving the veterinary industry in Canada. This year, Dr. Fisher voluntarily spearheaded the collaboration of Regina veterinarians to provide overnight emergency care to the pets of Regina as a result of the overnight closure of the 24-hour Animal Care Center.
Congratulations to Dr. Fisher!