CVMA Past-President Awarded Queen Elizabeth II's Platinum Jubilee Medal
January 18, 2023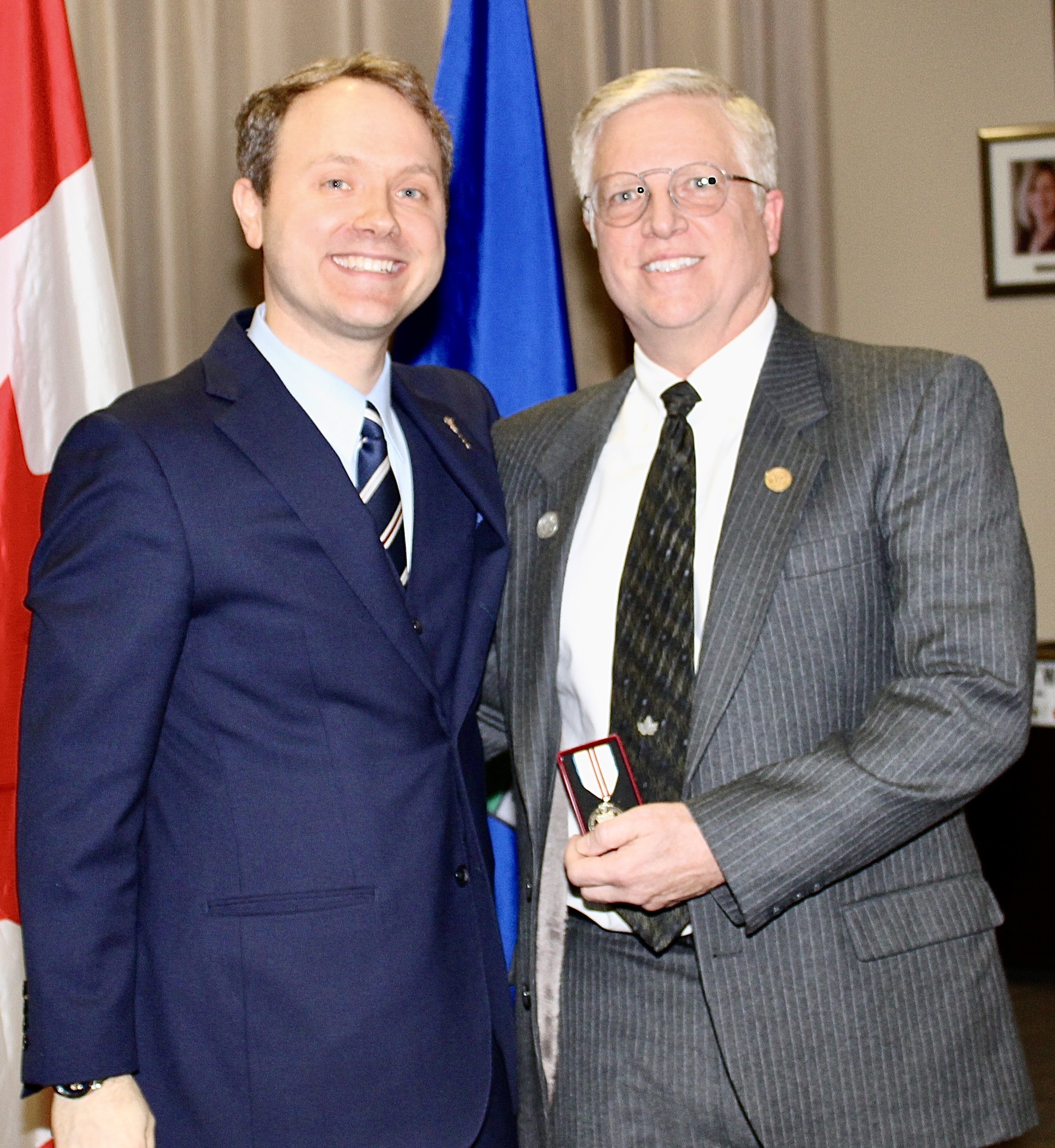 Dr. Louis Kwantes, the CVMA's Immediate Past-President, was awarded the Queen Elizabeth II's Platinum Jubilee Medal (Alberta) on December 8, 2022, for his long-term advocacy for animal welfare and the veterinary profession.
The new commemorative medal was created to mark the 70th anniversary of Her Majesty Queen Elizabeth II's accession to the Throne as Queen of Canada. The Medal is recognized as a tangible way for Alberta to honour Her Majesty's service to Canada.
The CVMA is grateful to Dr. Kwantes for his outstanding and continuing contributions to the association and the entire veterinary profession. We extend our warm congratulations for a well-deserved award.