Expanding Veterinary Medicine Capacity in Canada 2022–2032: A Report from The Canadian Veterinary Medical Association Veterinary Workforce Congress 2022
November 15, 2022
Executive Summary
The Canadian Veterinary Medical Association's Commitment
The CVMA will take the lead and work collaboratively with stakeholders on veterinary workforce issues that are national in scope.
The CVMA will assist national, provincial, regional, and local stakeholders with integration of research findings and guidelines into their actions and plans to address workforce issues.
Background
The CVMA responded to concerns and emerging trends that pointed to a significant current, and critical future, shortage of veterinary capacity in Canada and commissioned a comprehensive Veterinary Workforce Study in 2020. The Study examined the current and future supply/demand balance for veterinary services across the Canadian companion animal, food animal, and equine sectors.
A number of recommendations resulted, but the primary recommendation was that the CVMA and veterinary medicine/industry stakeholders across Canada work collaboratively to "develop a long-term strategy to grow the Canadian veterinarian population at a net annual rate of 3.5–4.0% and develop a parallel strategy to address the shortage of veterinary technicians."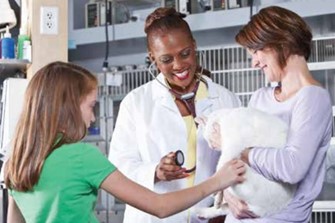 CVMA Veterinary Workforce Congress June 2022
Responding to the results of the workforce study, the CVMA hosted a 2-day Veterinary Workforce Congress in June 2022, chaired by Dr. Louis Kwantes, CVMA President. Congress attendance was by invitation with representation from more than 50 stakeholders from the veterinary profession, clinical practice, industry, and government from across Canada. The primary objectives of the Congress were:
1. To identify the top priority workforce-related issues that require national collaboration and define how the CVMA could best facilitate the advancement of solutions to these issues; and
2. To engage participants (a) in working together to identify solutions and (b) in continuing to work collaboratively in the future to further develop and implement solutions.
Congress results
1. The Congress developed a set of "emerging priority pathways" that identified the CVMA's role in addressing veterinary workforce issues at a national level and the roles of other stakeholders for those issues within their span of control or influence; and
2. The Congress initiated broad stakeholder collaboration and provided for the beginning of a dynamic pathway of continued collaboration on a national level.
Priority pathways
A. Veterinary professional supply:
1. Increase capacity of Canadian veterinary colleges.
2. Assess/resolve veterinary shortage in remote and rural areas.
3. Increase graduates from accredited programs in animal health technology.
4. Ameliorate processes for immigration of veterinarians and veterinary technicians.
5. Develop and implement pathway for restricted/specific licensure for Canadian and internationally trained veterinarians.
6. Increase National Examining Board (NEB) capacity to credential international graduates.
7. Attract graduates from internationally accredited schools to the Canadian labor market.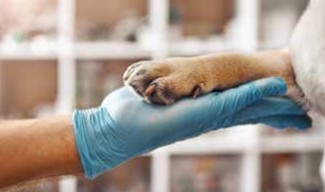 B. Retention and veterinary service delivery:
1. Complete quantitative and qualitative study on attrition/retention.
2. Based on research, provide tools for veterinary practices on effective management and retention of veterinary teams (including showcasing veterinary practices that excel at leadership and creating a positive work culture).
3. Provide tools and services addressing veterinary professional wellness.
4. Build and manage highly effective veterinary teams (including using full knowledge and capacity of veterinary technologists/technicians).
5. Partner for national program to promote pet insurance.
6. Launch public awareness campaign on the value and roles of veterinarians in practice.
C. General:
1. CVMA investigates and contracts a government relations advocate for the veterinary profession on a national level.
2. CVMA publishes a Report of the Workforce Congress.
3. Share best practices among all stakeholders:
• Establish an on-line sharing platform
• Share up-to-date data, plans, tools, and achievements (e.g., funding for veterinary education).
4. Exchange updates, plan collaboration, coordinate actions among stakeholders at least twice a year (e.g., during annual CVMA Provincial Forum and at the end of the calendar year via Zoom).
The path forward — Next steps
1. CVMA staff will develop and implement a 12-month plan in alignment with the priority pathways.
2. CVMA will share the full Congress Report with participants.
3. CVMA will engage/encourage stakeholders to indicate ownership/take leadership of actions and collaborate with those needed to make progress on priority pathways.
4. Where possible, CVMA will track and report progress on priority pathways such that stakeholders can be kept apprised of progress; and
5. Where possible, CVMA will support and create future opportunities for stakeholder collaboration on issues that are national in scope.
The full report is on the CVMA website.