Long-standing CVMA Member Dr. Craig Bihun Receives the 2023 Harry C. Rowsell Award
May 5, 2023
The Canadian Council on Animal Care (CCAC) announced that Dr. Craig Bihun is this year's winner of the Harry C. Rowsell Award for Outstanding Service to the CCAC!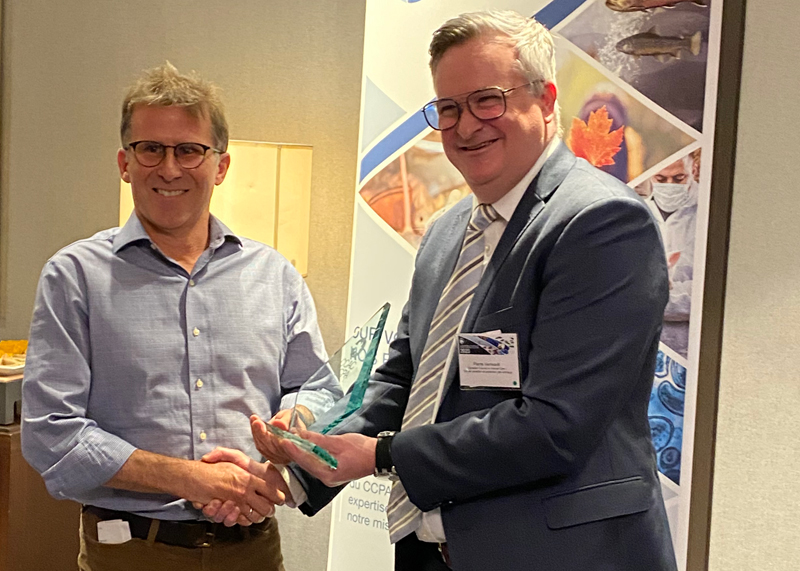 Dr. Bihun is a long-standing CVMA member and the Senior Veterinarian at the National Research Council Canada (NRC), overseeing the ethical care and use of animals across the organization. He also served as a consultant veterinarian to multiple academic and private institutions, in particular the Coley Pharmaceutical Group, which was later acquired by Pfizer. Dr. Bihun helped design and inaugurate their state-of-the-art animal care facility and oversaw its accreditation by the CCAC and the Association for Assessment and Accreditation of Laboratory Animal Care International.
Dr. Bihun's deep personal commitment to improving the welfare of animals in science is evidenced by the many hours he dedicated to the CCAC over the course of his career. He was not only a member of 16 institutional animal care committees but was also a member of the CCAC Board of Directors, the Assessment and Certification Committee, and the Public Affairs and Communications Committee, as well as a subject matter expert on many guidelines subcommittees, and a presenter at CCAC national workshops.
Congratulations on this accomplishment, Dr. Bihun!
Click here for the full announcement from CCAC.