One Health Day and World Antimicrobial Awareness Week Highlight the Importance of a One Health Approach to Address Antimicrobial Resistance
November 2, 2022
One Health Day: November 3, 2022
World Antimicrobial Awareness Week: November 18 to 24, 2022
One Health Day answers the urgent need for a One Health trans-disciplinary approach toward solving today's critical global health challenges. It is a timely initiative that gives scientists and advocates a powerful voice for moving beyond current provincial approaches to emerging infectious diseases, antimicrobial resistance, climate change, environmental pollution, and many other problems, to a holistic default way of working together. One Health Day celebrations have been especially poignant for the past 3 years. In the face of the COVID-19 pandemic, One Health is being recognized and embraced as needed now more than ever.
The goal of One Health Day is to build the cultural will necessary for change in how planetary health challenges are assessed and addressed, and how professionals exchange information across disciplines. One Health Day brings global attention to the need for One Health. The One Health Day campaign is designed to engage as many individuals as possible from as many arenas as possible in One Health education and awareness events, and to generate an inspiring array of projects worldwide.
Celebrated annually, World Antimicrobial Awareness Week (WAAW) aims to increase awareness of global antimicrobial resistance and to encourage best practices among the general public, health workers, and policymakers to avoid the further emergence and spread of drug-resistant infections.
The Quadripartite organizations, the Food and Agriculture Organization of the United Nations (FAO), the United Nations Environment Programme (UNEP), the World Health Organization (WHO), and the World Organisation for Animal Health (WOAH, founded as the OIE), are pleased to announce the theme of World Antimicrobial Awareness Week (WAAW) 2022: Preventing Antimicrobial Resistance Together.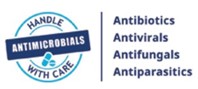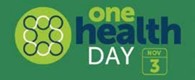 Antimicrobial resistance (AMR) is a threat to humans, animals, plants, and the environment. It affects us all. This year's theme calls for collaboration across sectors to preserve the efficacy of these critical medicines. Fighting AMR is a truly global endeavor and must be addressed through a One Health approach.
All sectors must join forces and encourage the prudent use of antimicrobials, as well as preventive measures, to curb it effectively. Strengthening infection prevention and control in healthcare facilities, farms, and food industry premises, ensuring access to vaccines, clean water, sanitation, and hygiene, implementing best practices in food and agriculture production, and guaranteeing the sound management of waste and wastewater from relevant industries are critical to reducing the need for antimicrobials, and minimizing emergence and transmission of AMR.
The slogan of World Antimicrobial Awareness Week remains Antimicrobials: Handle with Care.
The Canadian Veterinary Medical Association (CVMA) strongly supports veterinarian involvement in One Health as veterinarians have a vital role in improving the health and welfare of the animals in their care in a manner that also protects and supports human health, and a healthy environment.
The One Health approach is particularly relevant to development of collaborative strategies for responsible antimicrobial use that support control of antimicrobial resistance (AMR).
"The CVMA has recognized antimicrobial resistance as a growing global threat and has advocated for the responsible use of antimicrobials for over 3 decades," says Dr. Chris Bell, CVMA President. "We have put those concerns into action and have directed tangible initiatives aimed at reducing AMR over the last several years."
The CVMA continues to spearhead a multi-stakeholder antimicrobial stewardship initiative. SAVI, the Stewardship of Antimicrobials by Veterinarians Initiative, is conceived, driven, and managed by Canadian veterinarians. It aims to provide veterinary professionals with the knowledge and tools necessary to make informed decisions on antimicrobial use in a wide range of species.

Antimicrobials have revolutionized veterinary and human medicine, with important roles in achieving positive health outcomes. Healthy animals provide safe meat, milk and eggs for human consumption and ensure the continued success of Canada's farmers, producers and the agriculture and agri-food industry. However, scientific research has shown that use of these medications leads to antimicrobial resistance (AMR) and must be used judiciously in the treatment of humans, livestock, and companion animals.
The CVMA has recognized the growing importance of this issue over the past 30 years but has most recently focused on improving antimicrobial stewardship within the veterinary community through the generation of antimicrobial use (AMU) data. The CVMA Guidelines are found in an online platform intended to support Canada's veterinarians in making sound decisions on the appropriate and responsible use of antimicrobials in animals. The initiative currently covers 6 species groups. These data can be used by veterinarians to establish benchmarks for use, target stewardship efforts within the veterinary community, and support credibility of the state of animal health management with Canadian citizens, and with trading partners given the increasing international attention on AMR/AMU.
Access the CVMA Veterinary Guidelines for AMU on the Firstline App. The CVMA, the University of Calgary, and Firstline Clinical (TM) have launched the CVMA Guidelines for Veterinary Antimicrobial Use (AMU) on Firstline, an innovative tool designed to assist Canadian veterinarians in making sound, evidence-based prescribing decisions. Firstline delivers the current CVMA guidelines to veterinarians at point of care. Using their mobile device, any Canadian veterinarian can access species-specific options for AMU that incorporate the latest antimicrobial stewardship guidance. The Firstline initiative is part of the Antimicrobial Resistance (AMR)-One Health Consortium, funded by the Major Innovation Fund program of the Ministry of Jobs, Economy and Innovation, Government of Alberta.
The Stewardship of Antimicrobials for Veterinarians Initiative (SAVI), led by the CVMA, has provided subject matter expertise in support of the Firstline initiative and is funded in part by the Canadian Agricultural Partnership (CAP) initiative of the Government of Canada.
SAVI is intended to both generate and share knowledge on prudent antimicrobial stewardship, as well as pilot data collection of prescription and dispensing-based AMU information for the beef, poultry, and swine sectors. The project was also designed to align with the multi-jurisdictional Pan-Canadian Framework on Antimicrobial Resistance and associated Action Plan. Visit the website (www.SAVI.vet) for more information and to access our current guidelines.